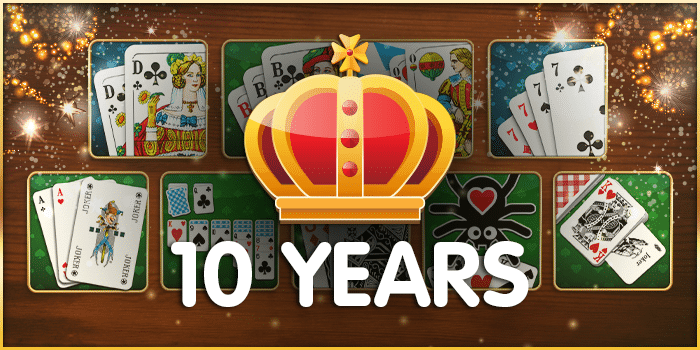 Three Days running
Klickt hier für die deutsche Version
Dear friends of the Palace,
Today, we mark the third day of your anniversary celebrations. As you might have already heard, we reward you for your loyalty to playing cards. We combine this with a little bit of looking back. Here we go: On March 30, 2014, Schafkopf became the third member of the Palace family.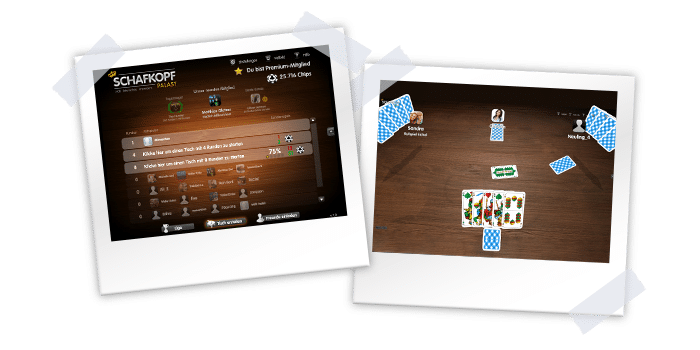 While we are diligently working on new games, we always keep an eye on our existing releases. This way, we ensure that you can play Schafkopf on your new devices and cross-platform.
Schafkopf invites you
In case you are not yet familiar, let us briefly introduce today's game to you: Schafkopf is among the trick-taking games and is usually played with four people and Bavarian playing cards. The players are traditionally competing either two vs. two, or with solo games also three vs. one. At first, there is simple bidding to find the game. If nobody plays solo, the announcer can "call" an Ace. The player holding this Ace now knows that they are in an alliance with the announcer. All other players will only find out during the game. Afterward, tricks will be played until all cards are used up. The party scoring most points wins. Beyond that, there are plenty of variations that you can select as custom rules at the Schafkopf Palace.
Those of you who worked up curiosity now or who have forever been loving Schafkopf anyway can click the following link today, December 9, 2019. In doing so, you enter the Schafkopf Palace, where you can then play as a Premium member for two days for free! Try it out: Test custom rules and have a look at detailed statistics concerning you and other players.
Click here for two Premium days at the Schafkopf Palace
Good hand and have fun!
Your Palace Team will see you tomorrow for number four. 🙂