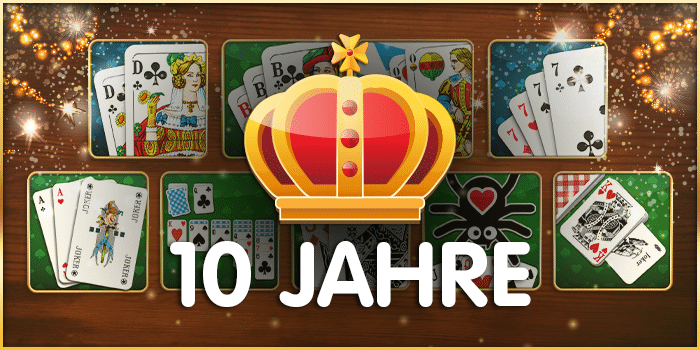 Right in the middle with Number five
Klickt hier für die deutsche Version
Dear friends of the Palace,
We are halfway into our big party, celebrating ten years of Spiele Palast! Today, we address Rummy, which you can play at the Palace since October 3, 2016.
Rummy is one of our juniors. But just like our older games, we have been keeping it fresh since day one. We want Rummy to look its best and run smoothly at all times.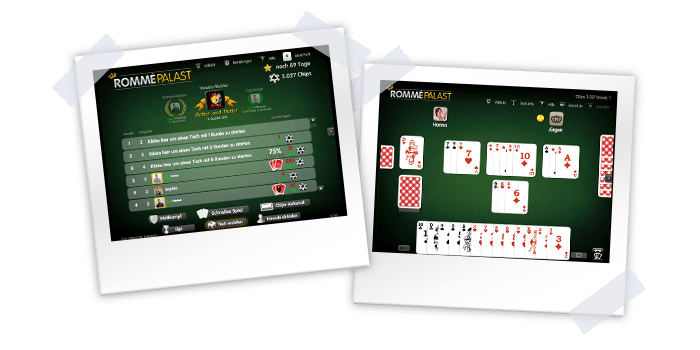 We say thank you with Rummy
Rummy is one of the most popular card games. It is a game for everybody, after all! You need two decks of French playing cards and six Jokers. Then, two to four players separately compete for the victory. To gain it, you must be the first one to play all your cards in combinations.
Because Rummy is played differently in each home, we created numerous custom rules for you to put your favorite version together. Furthermore, we asked for your opinion on a specific custom rule this year. We took the result into account when designing Rummy since we want you to be heard at the Palace.
Click the following link today, December 11, 2019, to really try out everything as a premium member of the Rummy Palace for two days. This is our thank you for your regular visits to the Palace.
Click here for two Premium days at the Rummy Palace
Good hand and have fun!
Your Palace Team